We are here to help you access Jewish rituals and home celebrations for your child and whole family!
Jewish traditions offer meaning to our lives…and when children have cognitive, attention, sensory, mental health, physical and/or other kinds of disabilities, our rituals and traditions may need to be modified or adapted to meet their needs.
Take a look at our resources!
We believe that every child has the ability to access Jewish culture, spirituality and practice. Take a look at our social stories, video and resources to help you and your child celebrate Shabbat and other Jewish holidays; participate in life cycle rituals, perform important mitzvot and incorporate Jewish values (middot) into your home.
Get connected to our jkidACCESS Family initiative!!
Join a community of families raising Jewish kids with disabilities for a series of inclusive Jewish holiday programs that will include kits with at home materials to use for holiday celebrations. Each jkidACCESS family will be connected to a guide who will support your family in between programs. Click here to join the jkidACCESS Families Initiative!
Sign up for PJ Library!
PJ books are available to best match your child's developmental level. To sign your child up to receive PJ Library books, please email PJ Library Director Robyn Cohen who can help you determine the best level of books for your child. Note-we are able to sign up your children from age 6 months to 21 years.
More support for your family!
Some of our favorite resources for families raising Jewish kids with disabilities include:
Gateways
Matan
The New Normal: Blogging Disability
RespectAbility
Tikvah at Ramah
The Jewish Disability Inclusion Consortium of Greater Philadelphia
Let's connect!
View this engaging video about Whole Community Inclusion: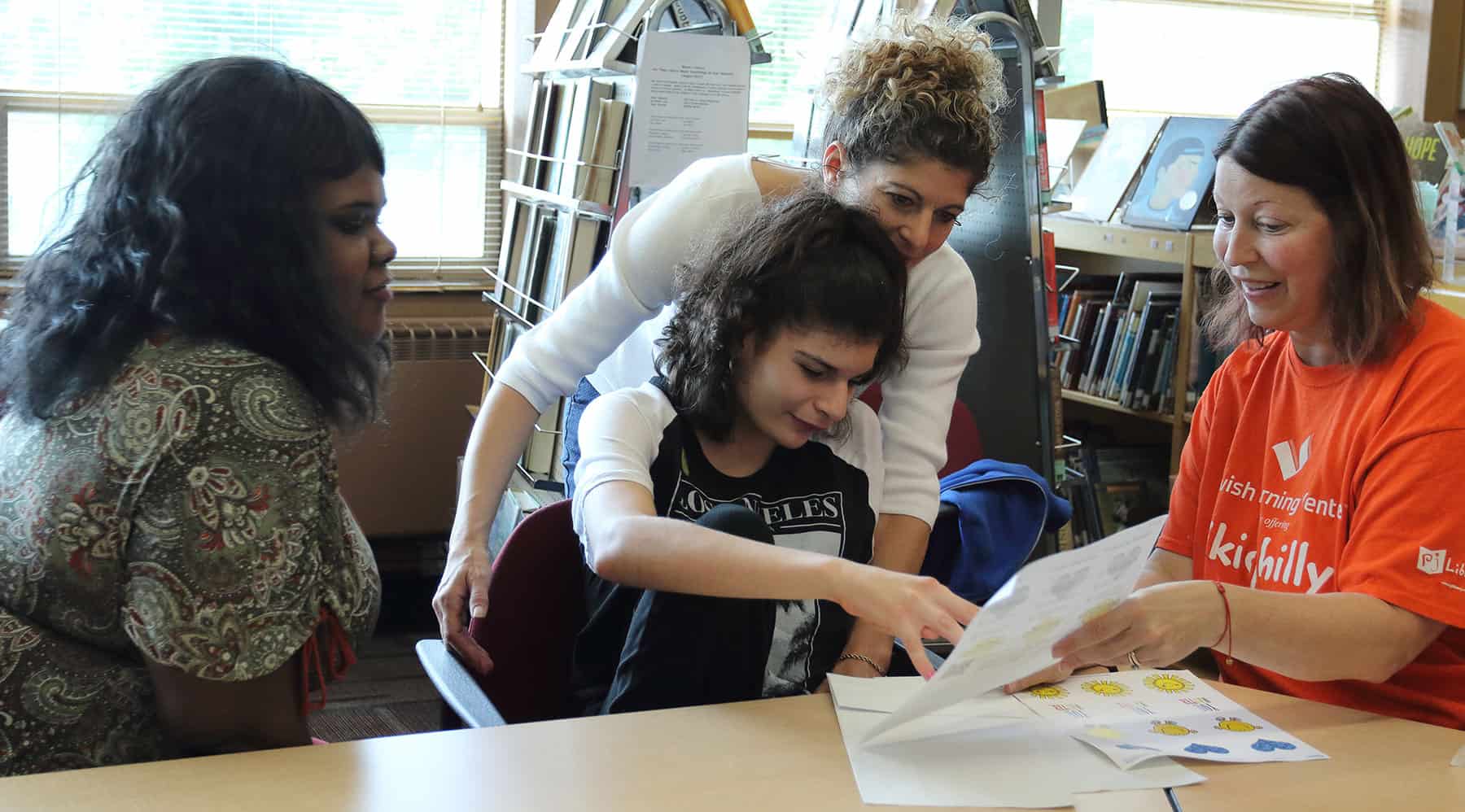 Gabrielle Kaplan-Mayer is available by phone or email to talk about finding Jewish educational, camp and synagogue programs for your child and family. Gabby is an experienced Jewish educator—and a mom of a child with multiple disabilities and welcomes the opportunity to connect with other parents raising Jewish kids with disabilities.